Rose believes:

that children should feel excited about coming to school and that parents should feel comfortable with the care their children receive;
play is an appropriate means in which each child can experience the world at his/her developmental level; and
a language-enriched environment provides children with a foundation for the development of communication, problem-solving, and academic skills.
Rose offers:

A positive, nurturing, and safe environment
Individual attention and close bonds with each child due to the small number of children in our care.
Staff carefully chosen for their compatibility with our philosophy.
Guided play opportunities in the areas of symbolic play, sensorimotor play, and constructive play.
Hands on group and individual learning activities designed to enhance the cognitive development of each child.
Academic and social goals for each child based on individual developmental levels.
Rose Parents and Friends say:

"Joe Rose runs an excellent child care and the children are well attended to by the staff. Joe makes sure everything is running smoothly and excellently. They have a #1 VPK slot and a stellar hourly rate." - Lawton Chiles, Florida public figure
"My Daughter and I Love it here at Rose Child Care ;) Great kids, Amazing Staff and Superb prices! Everyone is always so Happy and Caring. My daughter is Excited to play with her friends and learn new things every day. I Highly recommend this center." -Google post
"My nephew has been at this child care for nearly a year and as a family, we couldn't be more satisfied with the services they provide. The entire staff is always very professional and attentive, and he learns so much by being in their environment. Rose Child Care is awesome!" -Google post
"As a parent I know that you want the very best for your children and I believe Rose is it. The curriculum there is play based and I can tell you first hand that the children are learning. It is amazing how much they retain every day. The most important thing to me as a parent is that my child feel loved and these teachers love the children! You see it in the children's joyful expressions when they walk into class and in the way these teachers interact with the kids." -Google post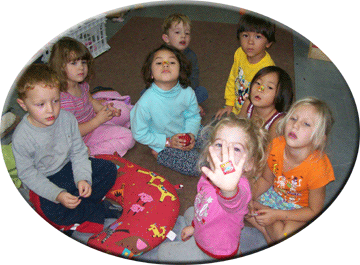 Monday - Friday
7:00 a.m. to 6:00 p.m.



Rose is VPK certified and offers a program that....If your child will be 4 years-old by September 1 contact us to register now for our program. We have a ratio of one teacher per ten students. Mornings from 9:00 - 12:00 noon are free for VPK students.